EMPLOYMENT CLASS & COLLECTIVE ACTIONS
FALSE CLAIMS ACT -
QUI TAM

Race discrimination is when a person is treated less favorably than another person in a similar situation because of their race, color, descent, national or ethnic origin or immigrant status.
Sam J. Smith with co-counsel represented employees who sued for race discrimination in recruiting, hiring, promotion and treatment in Haynes v. Shoney's, Inc., No. 89-30093-RV (N.D. Fla. 1993). The Shoney's plaintiffs obtained a settlement of $132.5 million dollars, one of the largest monetary recoveries ever awarded in a Title VII case.
In 1999, Burr & Smith sued the Adam's Mark Hotel chain on behalf of individuals who experienced discriminatory treatment when they visited or attempted to stay at the Adam's Mark Hotel to attend the Black College Reunion Week. The case settled in December 2001 for $2.1 million dollars, $600,000 of which was earmarked for four historically black colleges in Florida to pay for scholarships or business management programs.
In June 2000, the Washington Lawyers' Committee for Civil Rights and Urban Affairs gave its Outstanding Achievement in Public Accommodations award to the lawyers of Burr & Smith for their representation of plaintiffs who experienced discriminatory treatment at the Adam's Mark Hotel when they participated in their Black College Reunion.
In July 2003, the NAACP presented its Foot Soldiers' Award to Charles G. Burr and Sam J. Smith in tribute to their "enduring pursuit of justice," their "advocacy on behalf of many who are without means of redress" and for "leaving footprints on the sands of time that others can follow."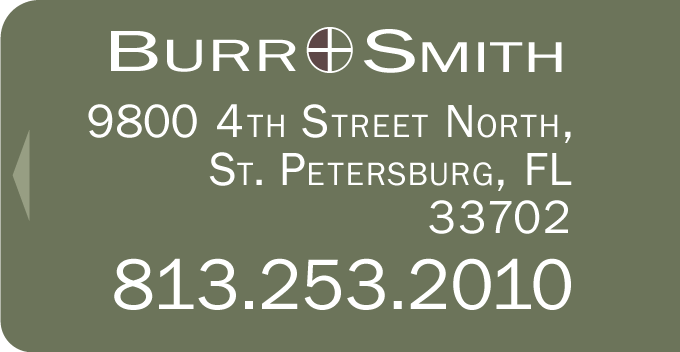 The hiring of a lawyer is an important decision that should not be based solely upon advertisements. Before you decide, ask us to send you free written information about our qualifications and experience. We will also provide you on request with additional information on any other statements contained in this website.
Ⓒ Copyright 2016, Burr & Smith, LLP, All Rights Reserved