Sam J. Smith
Sam J. Smith practices complex class, collective action, and multiparty litigation in the fields of wage and hour law, employment discrimination and civil rights. Sam is a Florida native, born in Miami in 1959. He obtained his undergraduate degree in electrical engineering from the University of Central Florida, summa cum laude, in 1986, and earned his law degree from Florida State University, summa cum laude, in 1989. At FSU Law School , Sam was the Executive Writing Editor for the Law Review and a member of the Order of the Coif.
Martindale-Hubbell has assigned Sam its "AV" rating, indicating very high to preeminent legal ability and very high ethical standards as established by the confidential opinions of members of the Bar. Sam has been selected by his peers for inclusion in the publications of Best Lawyers in America in the field of Labor and Employment Law since 2009. Sam has been designated by his peers as a Super Lawyer since 2008. In 2010, Sam was identified as a Florida Legal Elite by Florida Trend Magazine, and was selected by Tampa Bay Magazine Top Lawyer List since 2010. He has received an award for Outstanding Service in Public Accommodations law from the Washington Lawyers' Committee for Civil Rights and Urban Affairs and a Foot Soldiers' Award from the NAACP for his advocacy on behalf of African Americans. Sam has been recognized by Trial Lawyers Doing Public Justice for contributions to a race discrimination class action. Recognized as "Lawyer of the Year" – Tampa, Employment Law – Individuals, in 2012 by Best Lawyers in America for the Specialty of Labor and Employment Law.
Before joining Charles Burr in practice, Sam practiced law at the Law Office of Thomas A. Warren in Tallahassee, Florida, where he represented employees in Haynes v. Shoney's Inc., No. 89-30093-RV (N.D. Fla. 1993), a race discrimination class action filed in Pensacola, Florida. The Shoney's class action plaintiffs obtained a recovery of $132.5 million, one of the largest monetary recoveries ever awarded in a Title VII case as of that date. Sam also teamed with co-counsel to obtain class certification for more than 160,000 female current and former employees of Publix Super Markets suing for discrimination against female employees in various job benefits, including promotions, allocation of hours, job assignments, job advancement, pay and employment opportunities. In 1997, the court approved Publix' settlement of the case for $81.5 million in monetary relief and extensive injunctive relief. Sam has also litigated and resolved numerous multimillion dollar Equal Pay Act and Fair Labor Standards Act equal pay and overtime pay collective action suits. He sued the Adam's Mark Hotel on behalf of individuals who experienced discriminatory treatment while attending their Black College Reunion, resulting in a settlement of $2.1 million, $600,000.00 of which was earmarked for black colleges in Florida. His efforts on behalf of the plaintiffs in Adam's Mark earned Burr & Smith, L.L.P. the award for Outstanding Service in Public Accommodations law from the Washington Lawyers' Committee on Civil and Urban Rights.
Sam served on the Board of Editors of the Second Edition of The Fair Labor Standards Act Treatise and drafted and edited Chapter 19, Collective Actions, and edited Chapter 20 Hybrid Class Actions, and is the past Florida Chapter Editor of Wage and Hour Laws, A State-by-State Survey. He is a Past Plaintiff-Employee Co-Chair of the Federal Labor Standards Legislation Committee of the Section of Labor and Employment Law of the American Bar Association, an ABA FLSA Subcommittee Chair and the Legislative Liaison for the Wage & Hour Committee of the National Association of Employment Lawyers. Sam was the Associate Editor of the Supplements to The Fair Labor Standards Act (Gallagher, Ed.-In-chief); and an Author of Chapter 23, "Employment Agencies" in an update to Employment Discrimination Law (Weirich & Dardarian, Editors-in-Chief). In May 2009, Sam and his former law partner Marguerite Longoria published an article on overtime protections for drivers of light-weight vehicles in the Florida Bar Journal. Sam regularly makes presentations to attorneys nationwide on the FLSA and Florida wage & hour law.
Sam also has significant appellate experience and has argued precedent setting cases before the Eleventh Circuit Court of Appeals, including, Polycarpe v. E & S Landscaping, Inc., 616 F.3d 1217 (11th Cir. 2010) (reversed five summary judgment orders and established broad interpretation of enterprise coverage under the FLSA); and Bailey, et al. v. Gulf Coast Transportation, et al., 280 F.3d 1333 (11th Cir. 2002) (established right to injunctive relief in FLSA retaliation cases).
Loren B. Donnell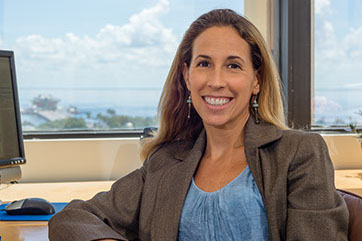 Loren Bolno Donnell is a partner of the firm who has represented employees in class and collective actions exclusively for over twelve years. For over a decade, Loren has been a published author and editor of wage and hour publications, including author and editor to supplements for The Fair Labor Standards Act treatise (Ellen C. Kearns) and author and editor to Wage and Hour Laws (Gregory K. McGillivary), and gives talks regularly on the subject. Loren is a past President to the Florida Chapter of the National Employment Lawyers Association and has been a member of its Executive Board since 2008 to the present day. Her other memberships include National Employment Lawyers Association and the Florida Bar Labor & Employment Section.
Loren is a graduate of the University of Florida, where she obtained a degree in Decision and Information Sciences, with honors; and a graduate of Stetson University College of Law, cum laude, where she was a member of the Stetson Law Review. She lives in Tampa with her husband, an artist, and two boys.