EMPLOYMENT CLASS & COLLECTIVE ACTIONS
FALSE CLAIMS ACT -
QUI TAM

Individuals may not be denied access to such public accommodations based on their race, color, gender or religion. Sam J. Smith sued the Adam's Mark Hotel on behalf of individuals who experienced discriminatory treatment while attending their Black College Reunion, resulting in a settlement of $2.1 million, $600,000.00 of which was earmarked for black colleges in Florida. His efforts on behalf of the plaintiffs in Adam's Mark earned Burr & Smith the award for Outstanding Service in Public Accommodations law from the Washington Lawyers' Committee on Civil and Urban Rights and a "Foot Soldiers" Award from the NAACP for advocacy.
In the matter of Smith v. Zacco, Burr & Smith with co-counsel represented a black couple in opposing discrimination and retaliation on the basis of race and color by a building contractor and others in Ocala, Florida in violation of the Fair Housing Act.
In DeGrandy v. Wetherell, Charles G. Burr of Burr & Smith successfully battled in federal court on behalf of the NAACP for the redistricting of Florida's congressional and state legislative districts facilitating the election of three black U.S. Representatives from Florida.
Burr & Smith represented the Florida Conference of NAACP Branches and three individual plaintiffs against the City's proposal to implement a traffic management plan which would have prohibited vehicles from crossing the bridges leading to Daytona Beach during an annual event known as the Black College Reunion in Florida State Conference of NAACP Branches, et al. v. City of Daytona Beach, 54 F. Supp. 2d 1283 (M.D. Fla. 1999). The plaintiffs successfully asserted that the City's traffic management plan violated several Constitutional provisions, including the Equal Protection Clause, the Dormant Commerce Clause and the First Amendment.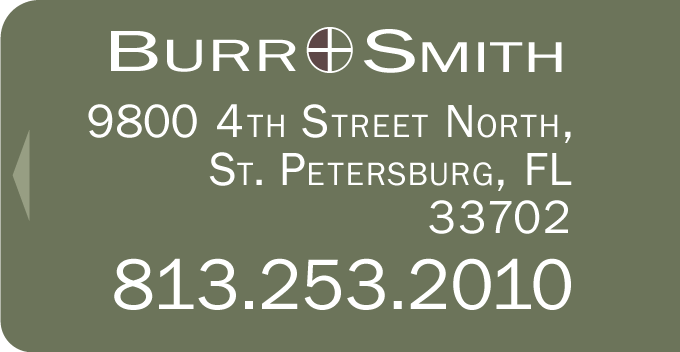 The hiring of a lawyer is an important decision that should not be based solely upon advertisements. Before you decide, ask us to send you free written information about our qualifications and experience. We will also provide you on request with additional information on any other statements contained in this website.
Ⓒ Copyright 2016, Burr & Smith, LLP, All Rights Reserved